BART is a cloud-based incident turnout system that has been designed to help members respond faster, communicate better and work smarter within their communities.
Assisting with the management of skills and resources, BART offers a feature-rich supplement to your standard communication feed.
BART helps you to automate common processes through an intuitive user interface, which encourages team collaboration.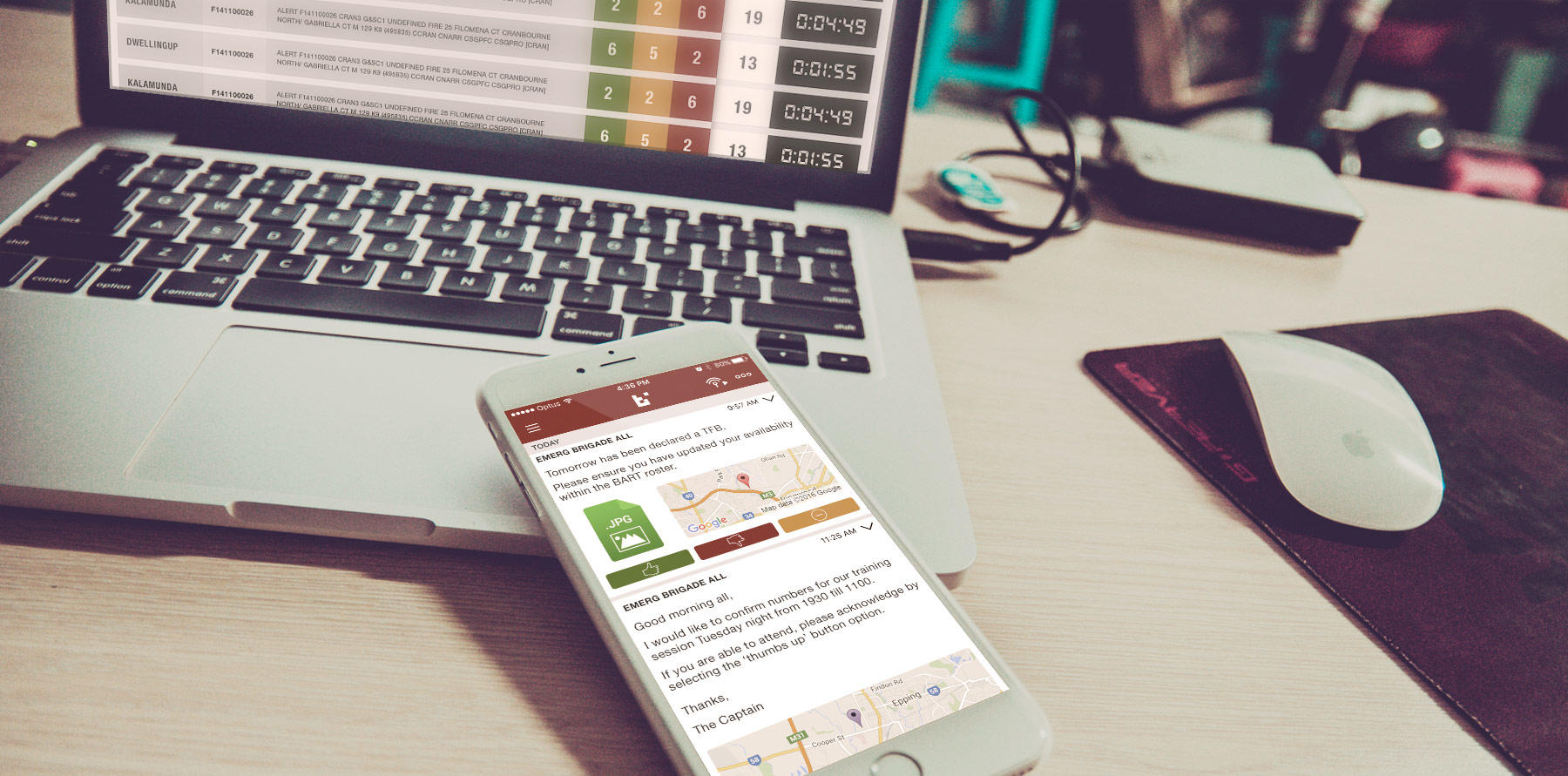 BART can be broken down into 4 key components:
Each of the components are used together to provide situational awareness for all team members – from those on the ground, through to those who overlook operations from a management perspective.
BART is most useful for those who need to work together closely in teams, despite differences in location.
BART can take any kind of information stream and feed it through the application for a feature-rich examination. The system is able to identify specific pockets of information like time and location coordinates and then use that same data in a clear, simple and interactive interface.
BART is currently used by members across a number of Victorian organisations, including:
Department of Environment, Land, Water & Planning (DELWP)
Country Fire Authority (CFA)
Victoria State Emergency Service (SES)
Australian Volunteer Coast Guard (AVCG)
Ambulance Victoria (Members of Rural CERT Teams)
Emergency management teams, search and rescue units, fire brigades, mapping crews, response teams, community monitoring and assistance crews, can all benefit from the advanced team co-operation features offered through the BART system.