The new BART release is here!
You as volunteers and emergency personnel should have everything you need to keep yourselves and the community safe; particularly, real time situational awareness and local communications.
We've made a commitment to provide and continue to improve on a tool that can help you to protect your communities, and we won't go back on our promise.

With a focus on supporting both members on the ground as well as providing situational awareness for the higher tiers of management, the latest release of the BART application is our biggest advancement yet.
What's New?
UPDATED INTERFACE
We know you don't like change so we've made only a limited number of updates to the BART interface, making it easier to use on a daily basis.
Quick View
Status Buttons
They're round! We've changed them to the shape of your fingertip, and have added some space around to stop you from pressing the wrong button.
Easy Swipe
You can now swipe your screen to flick through the various incidents in 'Quick View' mode.
Map Preview
If you're using a device that has a larger screen, you will see a map preview in your message screen. The map can be tapped for a larger view.
List View
Status Buttons
We've made these buttons stand out more by filling them in with a block of colour, so they're easier to tap.
Map Preview
We've included a map preview, which can be enlarged by tapping.
Quick View & List View Screens
New Options
We've added some additional options that will allow you to initiate common tasks from the same screen, such as 'Share Location' and 'Track me'.
You can also change your status, which will override any existing availability status as set in the rostering module.

Mark message as complete
Show your officers, management, team mates and neighbours that an incident has been closed off.
MENU OPTIONS & NEW FEATURES
Menu items within the app have changed, with a number of new additions included to make BART easier to use.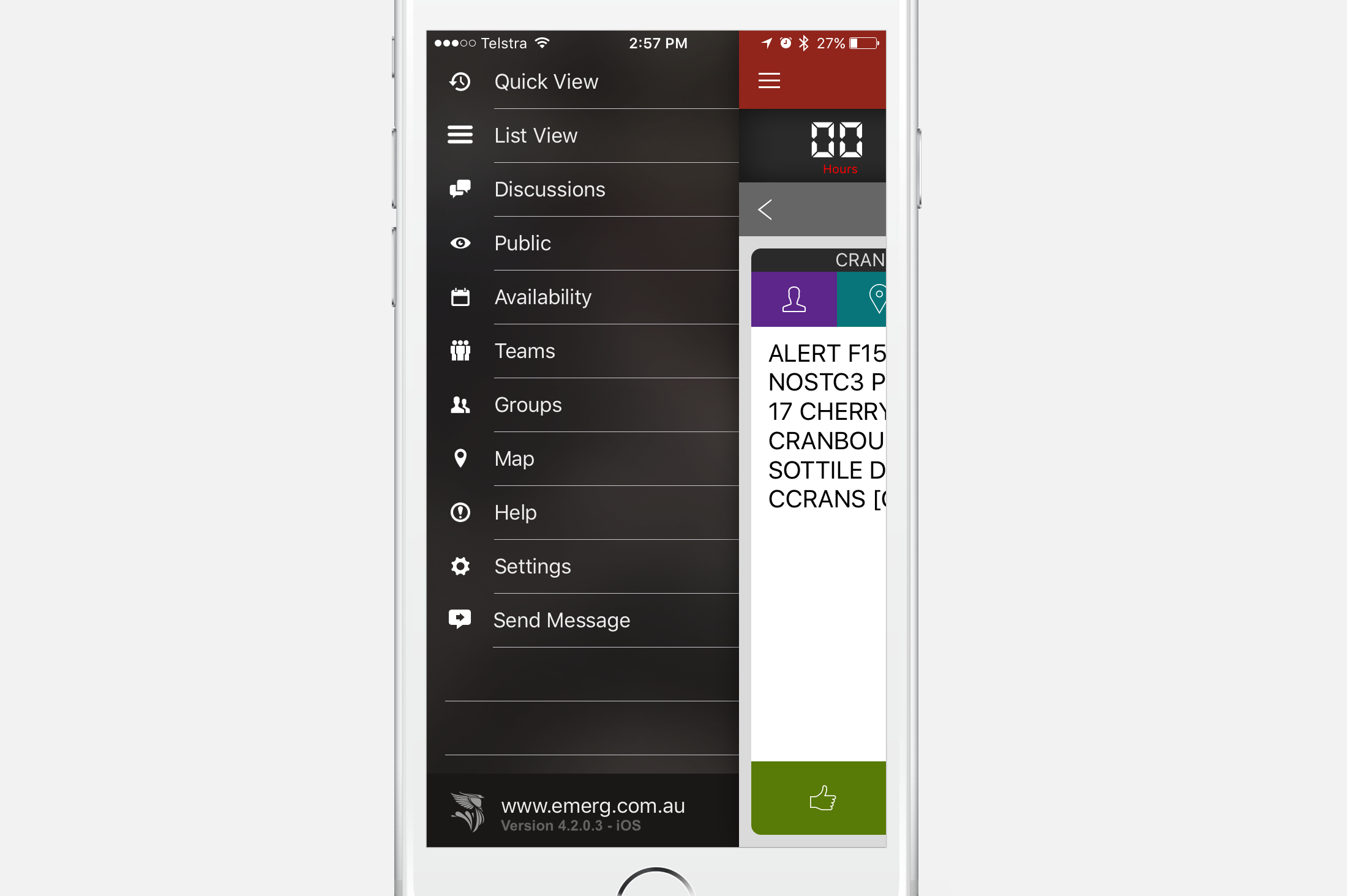 List View (Replacing 'Detail')
Displays a list of the latest incidents giving a quick overview.
Settings
This screen has only changed slightly, where you can now make a request for group membership straight from the app. This will benefit those wanting to join a staging area group, or those who require assistance from other groups or brigades.
You also have the option to choose whether the 'List View' or the 'Quick View' is your default home page.
Default Capcodes
BART administrators can now setup default Capcodes for when a member is registered or added from another group.

New Login
You can now log into BART using your email or mobile number, instead of your 'Username' if the details have been registered in the system.
Reset Password
You can now reset your password directly from the app. This will come in handy for those who have a new smartphone or device or for those who have forgotten their passwords.
Please note, your email address must be registered within the system.


Your password can be changed straight from the app, and also through the BART members area.
'ALMOST' NEW FEATURES
Here's a list of features that were included in the previous BART update, which you might have missed.
Discussions (Replacing 'Chat')
We have enhanced the BART 'Chat' module and have renamed it. This facility now allows groups and teams to share messages, images and locations.
Teams
Teams have been created to allow for fast, targeted selection and deployment of members. You can add members or incidents to a new or existing team, straight from the app.
New team members can be added from the 'Attendees' screen, or from the main 'Team' menu item.
You can read more about teams here:
https://bartapp.com.au/help-centre/documentation/#teams
Help
Opens up the most frequently asked questions by BART members.

Send message
You can send an instant message to anyone you have in your list of capcodes. The message can include text and a location of your choice. You can also choose if it's an alert message or not.
Other Major Additions
Register and track your vehicles
BART administrators can set up new users as being 'vehicles'. When logging into your smartphone or tablet as a vehicle or appliance, you will see a customised interface purposely designed for tracking. When used correctly, offices and managers will have a real time overview of where the vehicle is, and the incident response stage it's currently at.
You can read more about BART's vehicle management here:
https://bartapp.com.au/help-centre/documentation/#vehicle-management
Regional Platform
For those who haven't heard yet, we've released a new BART module that allows officers and other management staff to improve their situational awareness. Regional managers now have the ability to view all incidents in their brigades, units or flotillas within their own specified region or area.
A simple interface has been designed to display each incident, along with response numbers and time elapsed (on your Tablet or PC). Managers can also switch to the map view, which provides an instant overview of the brigades and incidents within the region or area.
A State view is also available.
If you or someone you work with would like to be set up for the regional platform, please contact us directly on 03 9264 8888 or email us at [email protected]
You can read more information on the Regional Platform here:
https://bartapp.com.au/help-centre/documentation/#regional-management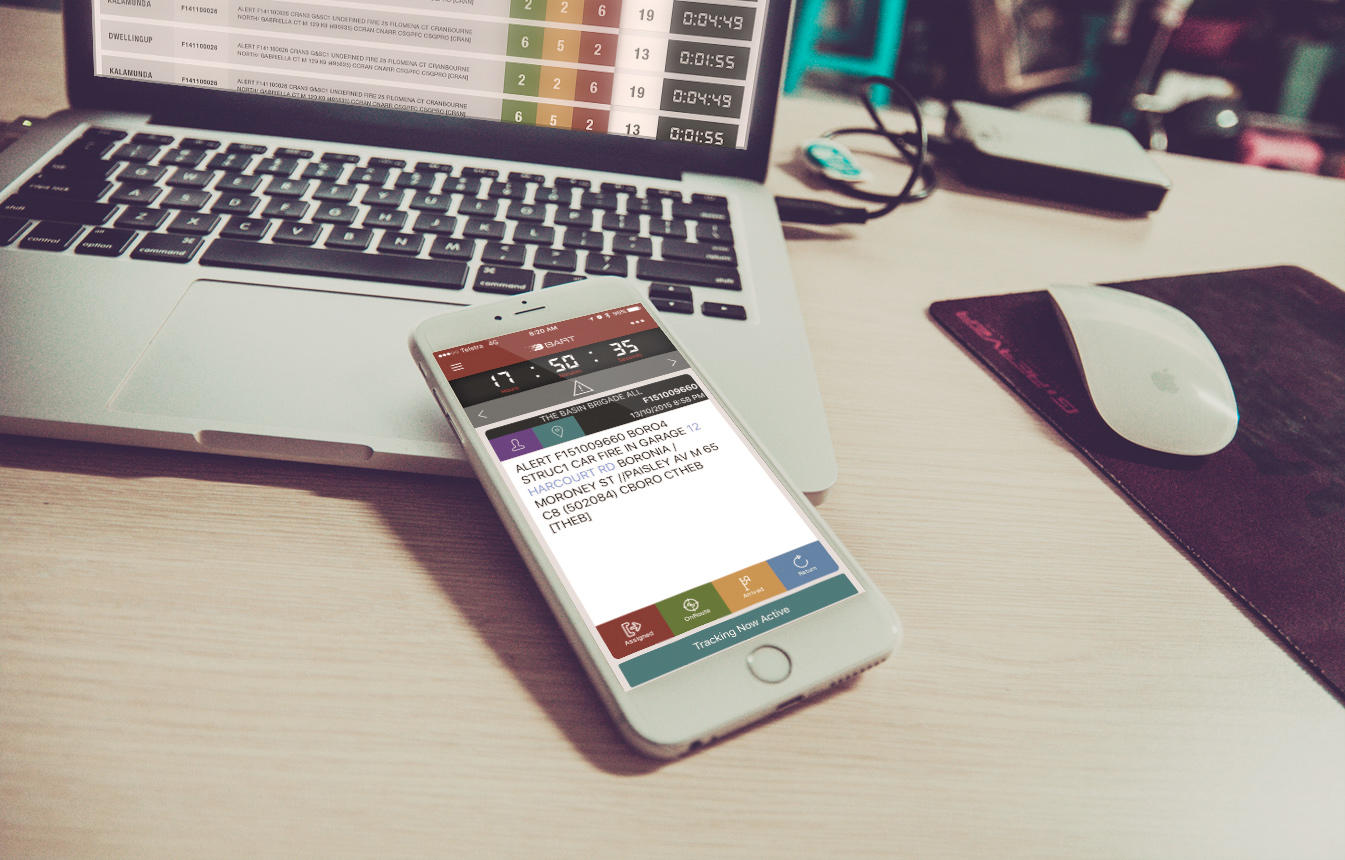 Special Brigades, units or flotillas
Custom groups can be set up on request, to include shared tankers or other resources. If you require a custom team, please contact us directly by emailing [email protected]