Latest Release Information – Oct 2016
Crew Builder
Crews can be assigned to appliances using the BART smartphone and tablet applications. Once a crew member has been allocated to an appliance, they are notified instantly via push notification before they arrive at the station or headquarters.
As attendances start rolling in, the brigade captain is able to begin assigning members to appliances based on their rank and set of qualifications.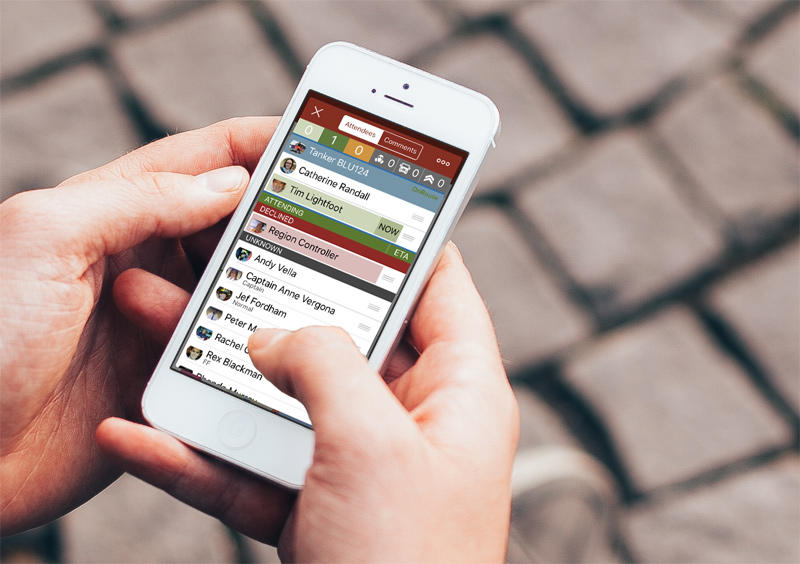 Please note: To effectively use the crew builder, BART administrators must first add in all appliances through the
'Members' administration area
.
Appliance App

We've changed the look of the status buttons, and on the iPad we've added a range of 'advanced status buttons' for integration with RAMP. The advanced status buttons will provide management teams with a range of additional real-time information.
You will notice a change to the buttons on both the smartphone and tablet applications.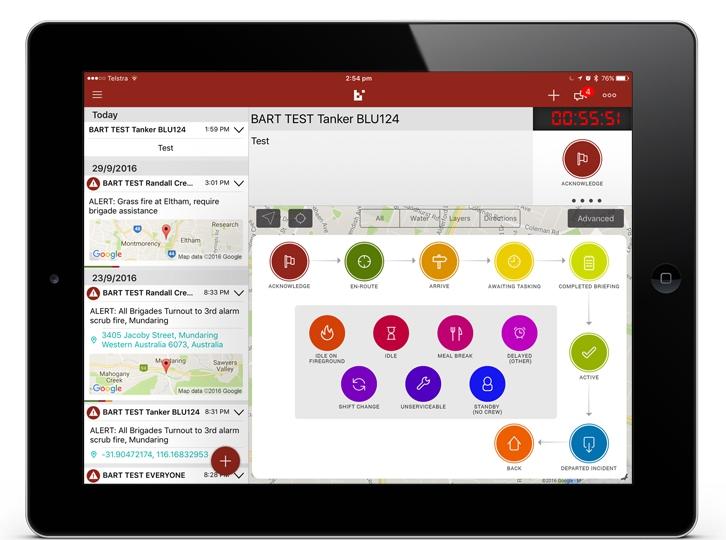 Attachment Library
Create folders and save your message attachments, which can be accessed out in the field by anyone with the correct permissions. The document library can be useful for storing:
Situational images and video
Additional maps
Custom mapping polygons
Crew rosters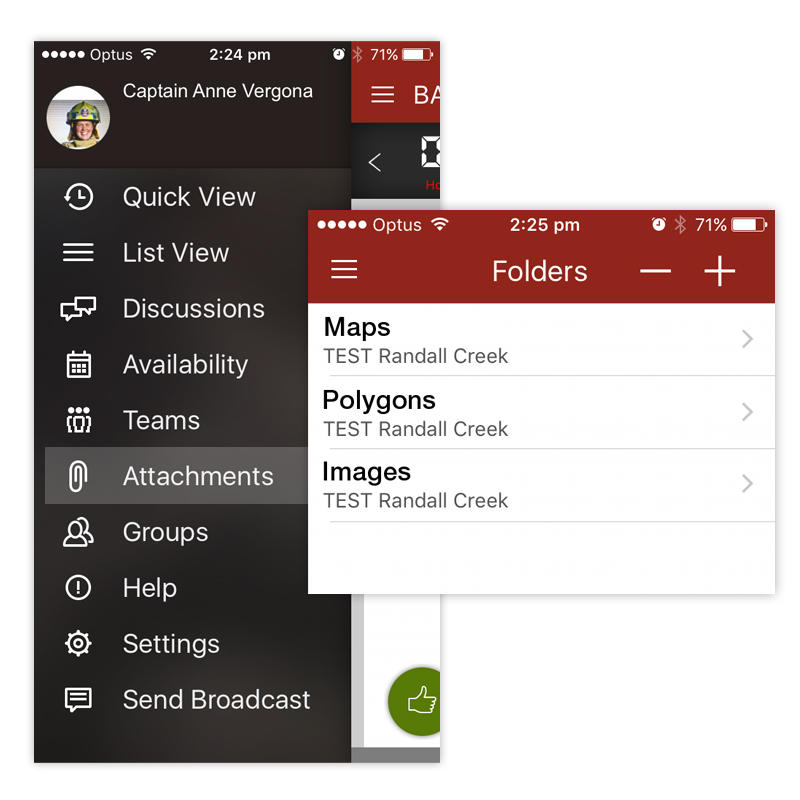 Smarter Discussions
We've added a quick-link to the discussions module, which displays the number of unread messages you have.
Comments and Logs on Incidents
Choose between regular comments or logging message types to place on each individual incident. We've also added visual prompts to help you identify the different types in the discussion list.
Message Forwarding
Instantly resend and share your messages with other recipients.
Custom Markers and Polygons
Any marker or polygon created within RAMP will be displayed within the regular BART map interface.